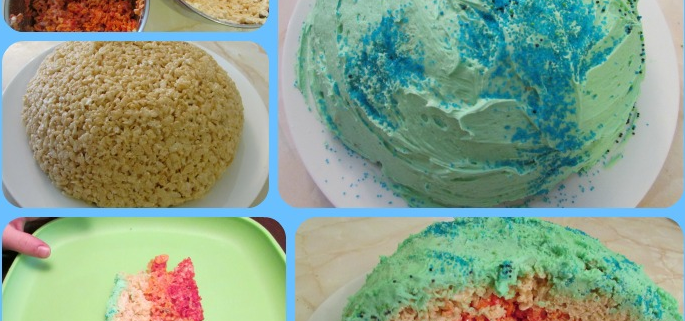 Have fun with your kids while you learn and eat together with these experiments!
1. Learn about phases of the moon
Turn learning about the phases of the moon into a yummy experience by using Oreos! Let your little space explorers have a fun day learning about the moon with this fun experiment of Oreo madness! You can even use cupcakes to make the sun and the earth. Simply have your kids carve out the frosting with a spoon to make the different phases. This is great for a rainy indoor activity!
2. Learn how mountains are made
Learn how mountains are made with just a few graham crackers (2 for each child) and some whip cream! "What is happening with this experiment? Plate Tectonics is just a theory at this point but one that many scientist believe to be true.  There are three different types of plate tectonic boundaries divergent, convergent, and transform plate boundaries.  In this experiment we are testing the Convergent Boundaries, where two plates push together and form mountains.   The kids will see that when they push the graham crackers together they push upwards to form a mountain." -We Made That
3. Edible earth to learn about the layers
4. Show matter is neither created nor destroyed by making a marshmallow
5. Make delicious rock candy geodes
6. "Fossilize" gummies in gelatin